Blog

/

Your Foolproof Guide To Buying Her The Perfect Flowers
March 27, 2018-Lara
Organic Bouquet is a mission based gift retailer which sells eco-friendly flowers and gifts. Wrapped in biodegradable materials, these gifts are perfect for any occasion and the proceeds go to saving the environment. With partners in India, Ecuador and Columbia, Organic Bouquet has received positive customer feedback.

Women love flowers. I try to avoid gender stereotypes, but it's true, we do. With so many flowers to choose from, there's a bouquet for every woman and occasion, be it surprising someone you really like on the first date with lilies, or an elegant long-stem rose collection for your 25th anniversary. A blossom literally is the reproductive structure of a plant, so it's pure animal instinct that has lead us to associate blooms with love and romance. Read on to learn how to choose the best flower for your leading lady.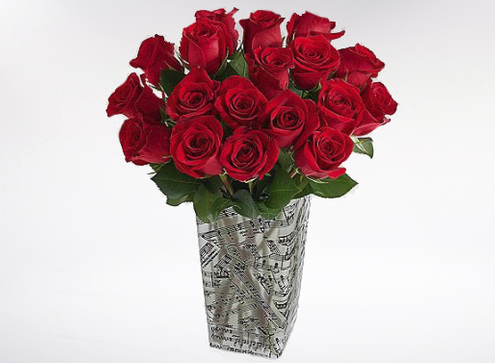 1. What To Look For
Staring at your computer screen at pages and pages of floral options listed on an online retailer can be daunting. There are tricks to pick out the right bouquet, but there's one pro-tip to rule them all: learn what your partner likes. What's the easiest way to do this? Simply ask. It doesn't have to be an awkward question, and if you're in a long-term relationshipyou likely already know the answer. After a date, when walking hand in hand down a street, just ask your lover, "So what's your favorite flower?" Trust me when I say she'll be delighted, and eager to share her answer.
Once you know this, choosing the right flowers is easy as pie. As they say, give the people what they want, so to start, look for your partner's favorite flowers. Unless you're showing up at your shared home with a bouquet in hand when using a floral delivery service, be sure to include a vase, so she has a home for her new gift and isn't scrambling to find a large container to fill with water. Look for freshly cut flowers or those that have still not fully bloomed (online retailers such as The Bouqs will advertise this feature), so she can watch them blossom.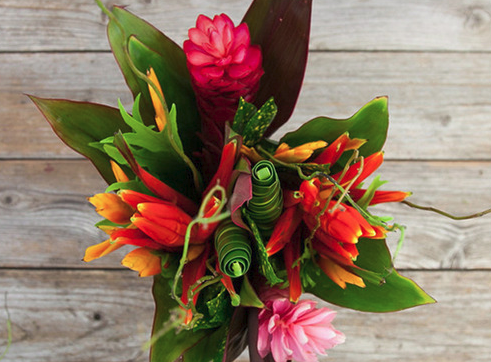 If shopping in person, you'll be able to see with your own eyes what looks fresh and what looks like it's on its way out. You want a full vase of flowers that will last a week, not some stems that will mold on their third day in your home. To find flowers in your budget, you need to select the proper retailer (and we'll help you with that). A dozen roses can cost anywhere from under $30 to over $100 depending on where you shop. The most important thing to look for when selecting flowers is something that will make her feel loved and beautiful. An easy trick to doing so is when browsing a floral selection either online or in person, is to think of your partner when looking at the flowers, and trust your instinct. You'll know when you've found the right one.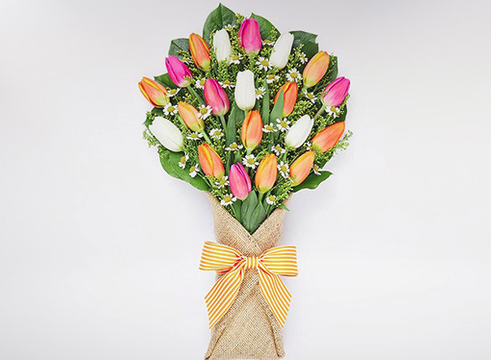 2. What To Avoid
As noted, people can be particular about flowers. This is why it's a good idea to ask. For instance, I adore baby's breath alone, but like my red rose bouquets without them as filler. I know, it sounds so picky and pretentious! While I would never complain if someone gave me a dozen red roses complete with baby's breath, I'd be even more appreciative if my partner or new lover had adorably asked me how I like my flowers first.
As a general rule of thumb (unless this is what she does like) avoid floral arrangements that come shaped like objects or animals, such as puppies, because despite their best efforts they can come off a bit tacky and get jostled in shipping. You don't want the love of your life to open a box of flowers to find a deformed dog. Stick with bouquets, and inquire about their freshness so ensure the flowers last.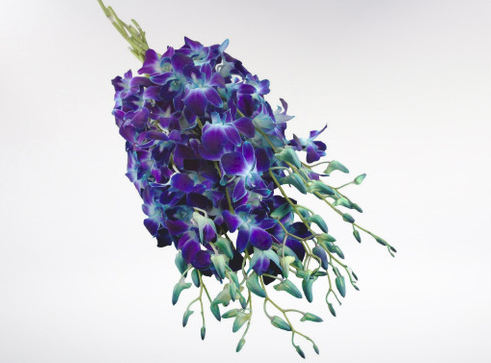 3.Choosing the Right Flowers
Buy roses for romance. Roses, especially red roses, represent passion and romance.
If giving red roses has become an expected tradition in your relationship, you might change things occasionally by giving them in a different color, such as orange or coral, or mix another flower into the bouquet. Think about mixing roses with tulips or with asters, which are known as the love flower. Consult a florist for ideas.
Learn what different colors represent to ensure you are sending the right message. Purple symbolizes love at first sight. Orange represents desire while yellow conveys a feeling of friendship.Pink blooms show gratitude and admiration and are a good choice to send your mother or favorite aunt.Give a mixed color bouquet if you aren't completely sure of what you want to say. The expression of feeling remains subtle and the mixed colors are bright and cheerful.

---