Blog

/

How To Choose Swimwear To Flatter Your Figure
March 19, 2018-Jennifer Dorothy
SammyDress is a leading retailer of the latest fashions and accessories for men and women, featuring a variety of options for all occasions and lifestyles and offered to you at wholesale prices. Whether you're in need of something for your next night out, a social gather, for a costume party or even for yourself, SammyDress features thousands of items to suit your needs and your tastes. Browse through many categories to find what's calling your name, including men's and women's clothing, costumes and cosplay accessories, home and living, beauty products, toys and games, and more. Check on Icoupon365.com, all orders come with a free shipping promotion.

Although confidence is the key to rocking any swimsuit style and looking hot on the beach, sometimes that confidence can hardly do magic, if you don't choose the right swimwear for your body shape. Swimsuit shopping may seem a long and difficult process, but once you know your body language and pick the style that flatters your silhouette, you instantly become a hottie beach bunny and get one of those it figures that everybody admires.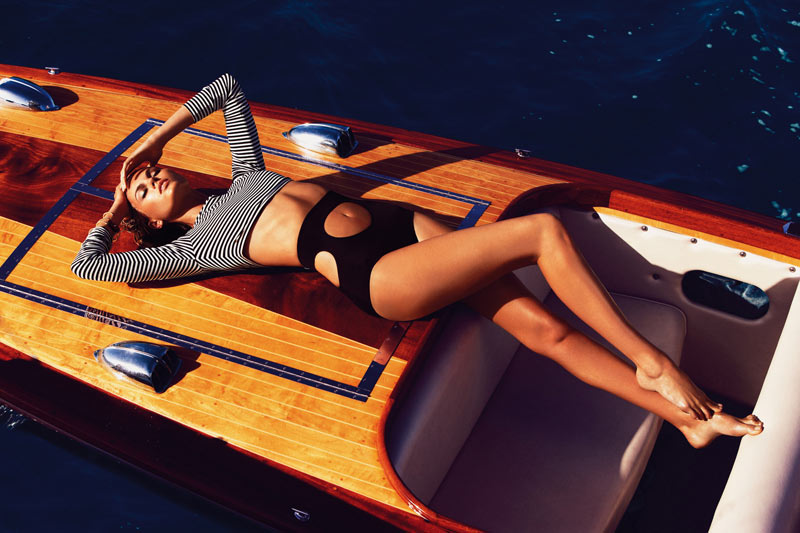 Luckily nowadays swimsuits for women come in a myriad of shades and shapes and there is a fabulous style for any figure type and size. All you have to do is study your silhouette and know what is good for you and what not, and not just what you like and want. To help you on your swimwear quest, here are a few style tips to keep in mind when you wonder how to choose swimwear to flatter your figure.

Know Your Body Shape
The principle rule in finding the best swimsuit for you is to know your body shape. If one swimsuit style looks great on your friend, that doesn't mean you will also shine in it. If you don't know your body shape, measure your hips at the widest point, waist at the smallest point and boosts at the fullest point. Once you know the sizes, compare with these interpretations of body shapes:
Pear, spoon, bell or A shape (triangle upward): Women with wider hips than both the waist and bust, have pear body shape. Pear shaped women tend to have larger rear, a small bosom and robust thighs.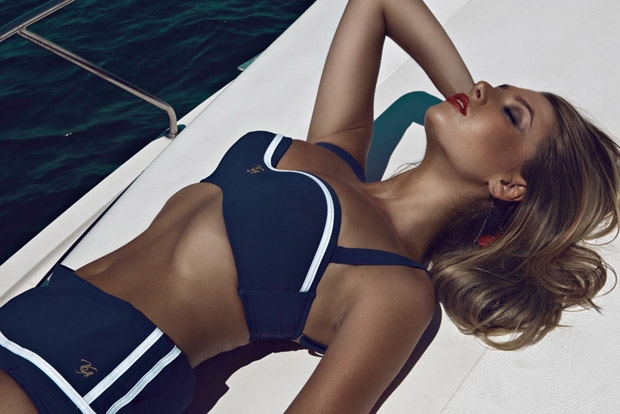 Once you know your body shape, you can focus more easily. These are some great swimwear tips for you to consider while purchasing a swimsuit:Swimwear for a Smaller Bust• Think a top with ruffles, frills or draping at the bust, as this will add volume and balance out a flatter chest.
• Instead of choosing a simple string bikini, pick structured underwire bikini tops with padding.
• To add interest into your beach look and create the illusion of an hourglass figure, go for retro-inspired one-piece swimsuits with inbuilt cups or a halterneck that draws in the waist.
• Another great idea is to try sporty bathing suits with modern cutaways. This is especially great for those having a straight up-and-down figure.

• Avoid any additional embellishments or ruffles, as this will make your bust appear unnaturally bigger. Instead go for simple and sleek designs.
• One of the best swimwear styles for women with a large bust is the one featuring peplum or frill at the hips. This will balance out the volume on top and create the illusion of a smaller waistline.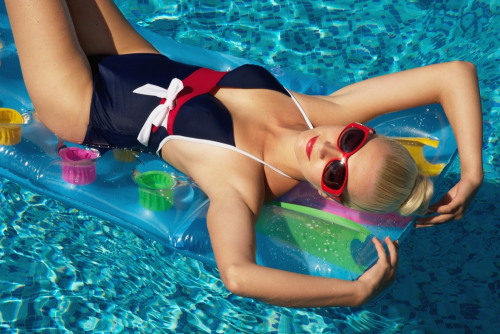 Swimwear for Bigger Hips
• To shift the attention from your wide hips, look for bottoms that sit across, not below them.
• Avoid any boy-short cuts, as they tend to make the hips look bigger.

Swimwear to Slim Down a Stomach
• To disguise lumps and bumps, try bathing suits with shirring or gathering at the torso.
• Go for a tankini, as this type of swimwear covers the stomach, but also lets you breathe well, unlike the clingy one-piece styles.
• A monokini with cuts at the sides can also balance out your figure and create the illusion of a flatter stomach.
• If you choose a one-pieces style, go for a dark colored one or a swimsuit featuring all-over prints, as this won't show every contour underneath. However, avoid a swimsuit with horizontal stripes, as they make the tummy appear bigger.
---